Private infusion suites
While most IV therapy clinics administer their IVs to their patients in a group setting all in one room, we are hoping to set a new standard of experience as well as privacy in the IV therapy space.
We're proud to be the first full-service IV therapy clinic to offer private infusion suites where individuals can enjoy the privacy of their very own private room. Each infusion suite is also outfitted with a dangerously relaxing zero-gravity massage chair and a TV with Netflix ready to go.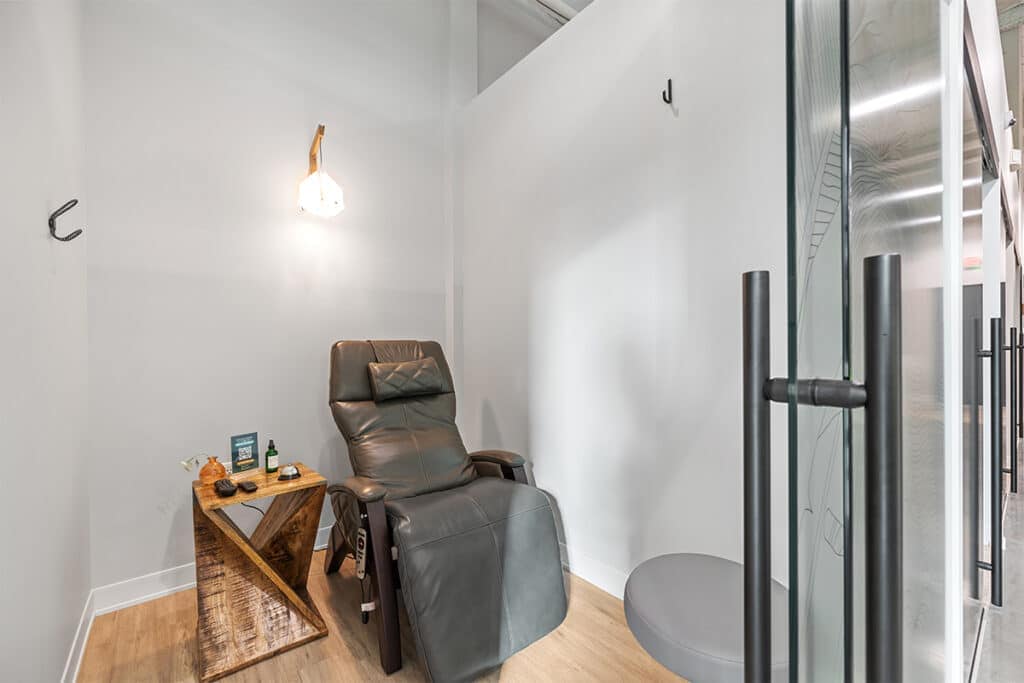 Book an infusion suite
Click book online to schedule a visit and book your private infusion suite. To shop IV membership plans, click here.