On-site labs that save you time
Our on-site lab lets us do tests quickly and get answers quickly. With centers close to local shops, you can see a doctor and get your medicine without having to make a second trip.
Since you can easily save your spot online, you don't have to worry about being sick. Check in today to feel better more quickly.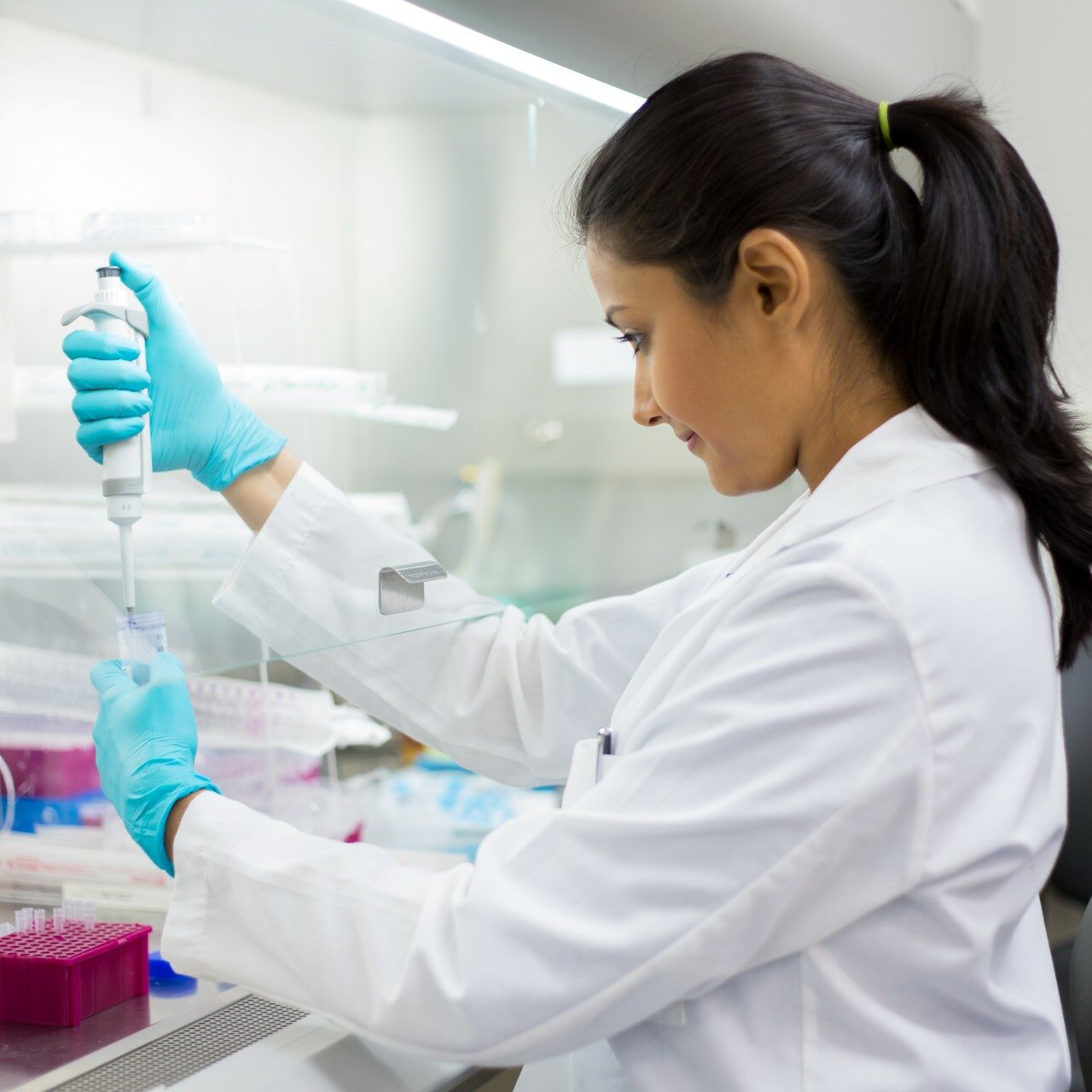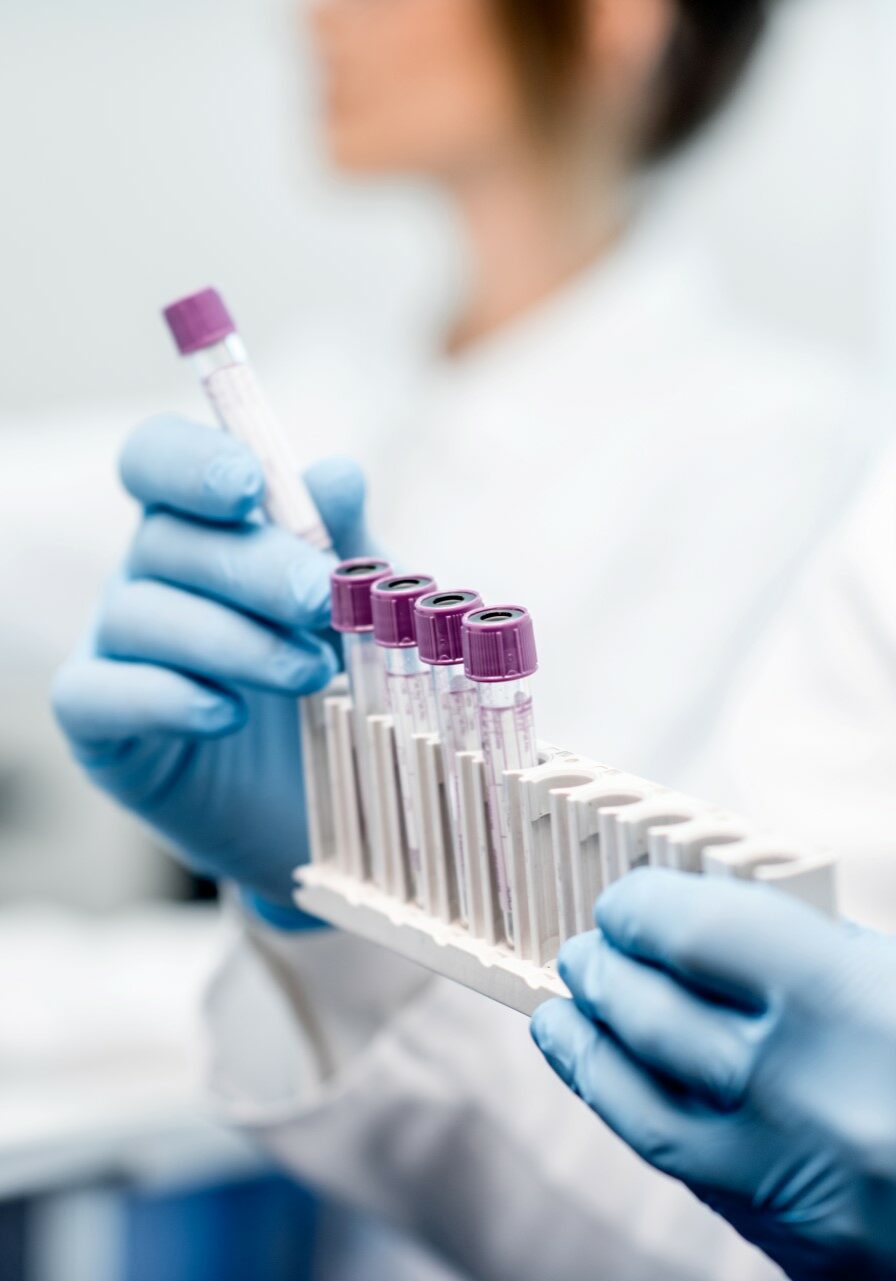 What types of tests can we do?
Many of our on-site lab tests can provide results in as little as 15 minutes for the following tests:
Strep Test
COVID-19 Test
Flu Test
Pregnancy Test
Mono Test
Urine Analysis (For infections like UTIs)
Glucose Test (Blood Sugar)
If labs need to be sent out for results, our care team will follow-up with you within a few days with results. You can also find results on your patient portal.
Labs Services
X-Rays all day, every day. If you've been wondering where to go for reliable labs, x-rays, testing or screening services in Houston, you can visit a NeuMed Modern Urgent Care Clinic for your testing or screening needs..
Sickness, accidents, and injuries can occur out of the blue, and we may need a reliable urgent care clinic that offers quality-based diagnostics and treatment. Advanced imaging and lab services help diagnose and monitor a wide range of conditions and illnesses.
Imaging and Labs
Our trained radiologist near you uses the most specialized equipment for imaging and testing to provide timely results. Onsite imaging and lab services help reduce stress and save time.
Our team of experienced radiology technicians and providers analyze lab and imaging tests quickly and provide patients with accurate results. Reliable imaging and lab services, like those offered by NeuMed Modern Urgent Care, are crucial for receiving effective urgent medical treatment.
Types of Imaging and Lab Services
We offer an impressive range of imaging and lab services.
Covid-19 PCR Testing
Are you searching online for "rapid COVID testing near me" or a "COVID rapid test near 77008" from a facility that has onsite lab services for fast results? If so, then look no further than NeuMed Clinic for COVID PCR test same-day results and the added assurance of COVID PCR test accuracy.
Our PCR tests can give you results within 1 hour.
Health Screen Labs
Screening procedures are done to test patients for symptoms of potential health disorders and problems. The main goal of screening is early detection that paves the way for timely treatment. The patient can incorporate positive lifestyle changes and reduce health-related risks.
Testing and screening procedures in Houston, TX, are a proactive, preventive step that leads to timely detection of health problems. Screening helps reveal problems when the disorder has not yet manifested in the form of symptoms.
Basic Health Screen
Screens for anemia and electrolyte imbalance. Checks the health of your red blood cells, immune cells, liver, kidneys, and thyroid.
Checks CBC (Complete Blood Count), CMP (Comprehensive Metabolic Panel), and TSH (Thyroid Stimulating Hormone)
Comprehensive Health Screen
Screens for diabetes, anemia, vitamin D deficiency, and electrolyte imbalance. Checks the health of your red blood cells immune cells, liver, kidneys, and thyroid.
Checks CBC (Complete Blood Count), CMP (Comprehensive Metabolic Panel), TSH (Thyroid Stimulating Hormone), HbA1c (Checks average blood sugar levels over the past 90 days) and VD3 (Vitamin D3) levels.
Common Screening Tests
We provide a comprehensive range of testing and screening health services, including:
Cholesterol Test
Cholesterol levels in the blood are screened through a blood test. Higher levels of cholesterol can increase the risk of heart disease.
Pap Smears
Pap smear involves taking a small sample of cells from the cervix to check for signs of cervical cancer. An abnormal result need not indicate cancer.
Blood Sugar Testing for Diabetes and Pre-diabetes
The ADA (American Diabetic Association) recommends yearly testing for diabetes and pre-diabetes for individuals above 45 years of age. Patients who suffer from obesity or have a family history of diabetes should get tested more regularly.
Additional Testing Services
NeuMed Modern Urgent Care also offers the following screening and testing near you:
Screening for STDs
Confidential and quick screening for HIV
Screening for high blood pressure
The frequency and type of testing depend on your age, gender, current health status, and risk factors. We will notify you when the lab results come, and you can decide if you want a follow-up appointment with your provider
If you're interested in general health screening, please book an appointment with one of our experienced providers in Houston, TX.
Visit NeuMed Modern Urgent Care for all of your urgent care needs
At NeuMed Modern Urgent Care + IV Therapy, we can help you find the right treatment and care for many types of illnesses and injuries.