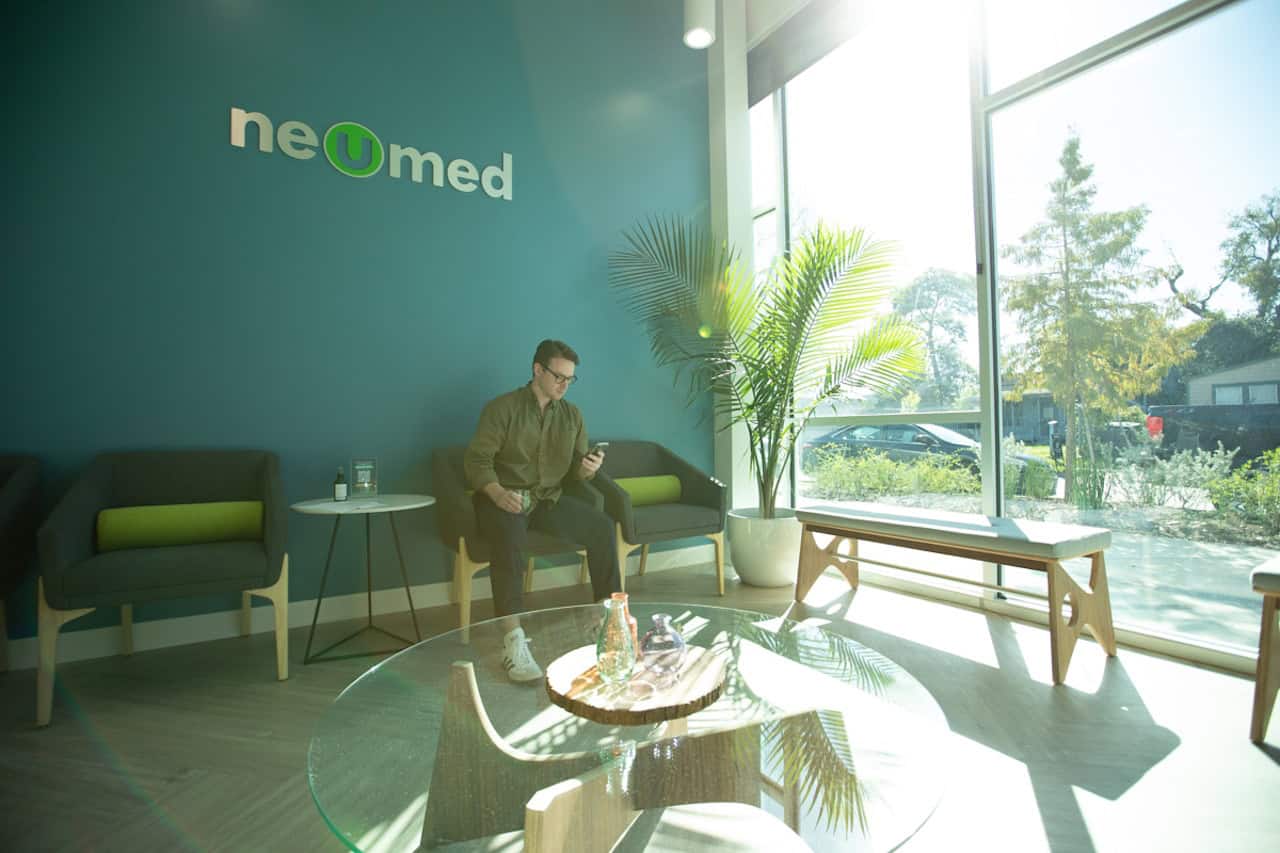 Frequently Asked Questions
A collection of our most frequently asked questions.
We are pleased to participate in a limited number of ACA/Exchange plans that enable us to provide you with the high level of care and service you expect from NeuMed. Our goal is to participate with as many plans as possible, and we expect to continue to expand the list of participating plans over time. See our Insurance page for more information.
NeuMed is only in network with specific ACA-related plans sold via the Health Insurance Marketplace, which are listed above. For individual and family health plans purchased privately (outside of an employer) through an insurance company, broker, or small business group, please be aware that if we're not in network with their Exchange counterparts, we may not be in network with those plans.
An out-of-pocket cost is the amount of money you are required to pay for healthcare services.
There are 3 primary reasons that you would have to pay money out-of-pocket:
When you haven't met your deductible.
What you need services your insurance plan doesn't cover.
When you don't have insurance.
HMO
You always have to see your primary care provider first when you're experiencing a health issue.
Need a referral to an in-network specialist.
Must stay in-network to be covered.
PPO
Freedom to choose providers of your choice.
Can choose from in-network and out-of-network providers.
In-network and out-of-network will have different costs.
Here's what we know about your insurance and are able to confirm from our end at the time of your visit:
If your insurance is in-network or out-of-network.
The amount of your co-pay.
That's it.
Please note that it is your duty to know and understand your specific coverage details when receiving urgent care.
We are able to verify insurance eligibility in real-time through our platform; however, there may be times when an insurance plan can't be verified due to the following: The Payer ID not being accurate, the insurance plan is from a third party, and/or the insurance provider eligibility system is not responding
The amount of your co-pay will entirely depend on the terms of your insurance plan. Most insurance cards show the co-pay amount on the front or back of the card. If you don't see an amount, you should call your insurance company to verify.
A co-pay is a fixed amount the patient pays for medical services. The remaining balance is covered by the patient's insurance company. Co-pays may vary within the same plans, depending on the service provided.
A deductible is a fixed amount a patient must pay each year before their health insurance benefits begin to cover the costs. After your deductible has been met, patients typically pay coinsurance — a percentage of the total costs — for any services that are covered by the plan. They continue to pay the coinsurance until they meet their out-of-pocket maximum for the year.
Insurance plans vary, so this question is best answered by your insurance's member services. Please reach out to your carrier or check their website to verify coverage before booking an appointment online.
Your visit will be coded based on industry standard guidelines, which in turn creates a claim that we file electronically with your insurance carrier. To ensure proper and prompt processing of your claim, please verify the insurance information we have at the time of booking. If you're covered under two insurances, please let us know before your visit.
All insurance plans have different contracted rates depending on the services provided. The balance for each visit is dependent on the coverage provided by your insurance carrier. While most primary care office visits should be covered under the same benefit level (as in subject to the annual deductible, co-insurance responsibility, or copay, additional costs can occur from procedures, vaccines, or bloodwork that may be performed at NeuMed.
To ensure proper and prompt processing of your claim, please verify the insurance information we have at the time of visit is active and correct.
The testing protocol for a COVID rapid test near you is the same as other COVID tests in Houston, but the nasal swab is not inserted as deeply as needed for a PCR COVID test.
This test detects the virus's genetic material using a lab technique called polymerase chain reaction (PCR). Our licensed healthcare professionals will collect a nasal swab sample from the patient. It is next sent to our onsite lab to isolate the genetic material and interpret the results. The polymerase chain reaction (PCR) test is considered the gold standard since the rapid test has demonstrated that it can miss some cases in the diagnosis of COVID-19.
If you have insurance in-network with NeuMed there is no fee or cost to you as the patient. Please provide us with your insurance details, preferably before your appointment time.
If you have insurance that is out of network with NeuMed, there is no fee or cost to you as a patient. You will still need to provide us with your insurance information, preferably before your appointment time.
Symptoms include fever, fatigue, weakness, shortness of breath, muscle aches, cough (typically dry), loss of taste or smell, sore throat , headache, stuffy / runny nose , nausea or vomiting, and diarrhea. Symptoms may appear 2-14 days after exposure.
Older adults and people of any age who have serious underlying medical conditions may be at higher risk for more serious complications from COVID-19.
Current studies suggests that the incubation period may range from 2–14 days. The virus is now spreading from person-to-person, between people who are in close contact with one another (within about 6 feet) and through respiratory droplets produced when an infected person coughs or sneezes.
We believe in embracing the foundations of health to maintain our quality of life, keep us active and feeling good for as long as possible and to prevent disease and minimize the effects of stress on our health. We are a resource for preventative care through health screens, wellness physicals, and IV hydration & nutrition therapy.
Most importantly, we believe in providing you with the smartest and safest prompt medical attention as your urgent care needs arise.We are advocates for healthy lifestyle choices 
Finally, the culture we instill is one of friendliness, empathy and healthfulness. The NeuMed team is not only accomplished from a professional angle, they are also extremely friendly and relatable. Additionally, they are cheerleaders for good health as our employees engage in their own unique form of fitness – from powerlifting to competitive canoeing, we try to live the lifestyle we encourage.
Absolutely. It's in our name, NeuMed Modern Urgent Care, but we're not like your typical urgent care clinic. Keep reading below to learn just how we're different from your average urgent care clinic.
Where do we begin? Well for starters, when you visit us, the first thing that you'll notice is that our clinics are designed to create a positive and fresh patient experience. When you're not feeling well, the last thing you want is to be cooked up in an outdated, lowly-lit and dingy urgent care clinic with uncomfortable seats.
We're also proud to be one of the first, and only urgent care clinics to offer IV infusion therapy. Our infusions set us apart from other clinics and our private infusion suites take that to the next level.
To learn more on how we're not like most urgent care clinics, visit our about us page.
Experience the NeuMed difference and book your visit today